IT Support Lancing
Quality IT support, services & solutions
IT Support, IT Services & IT Solutions for the Lancing area
Easy and affordable outsourced IT support for your Lancing business delivered professionally with plans tailored specifically for your organisation.
Telephone support and advice
Remote control support
On-Site Engineer Call Out
Expert IT advice
Network design & installation
Friendly, helpful staff
We provide Lancing small and medium businesses with fully managed IT support plans
Remote Support
Super fast problem resolution from the comfort of your office without requiring an engineer call out. A high proportion of problems can be resolved by our expert technicians remotely whilst you sit back and relax safe in the knowledge that you will be back up and running shortly.
Helpdesk and Email Support
Feel free to submit your support request via our self service Helpdesk or shoot us an email and we will get it logged on the Helpdesk, one of our super helpful engineers will get in touch to assess and remedy your issue in a timely fashion.
Telephone Support
Speak to one of our IT experts directly for advice and support, we speak plain English not geek techno jargon. We love hearing from our customers and discussing how technology can help make their business successful, it gives us a real buzz.
Our Lancing customer's success is our mission
For over five years here at Scanstation we have been helping our customers achieve their goals through effective use of technology.
Scanstation Computers services & shop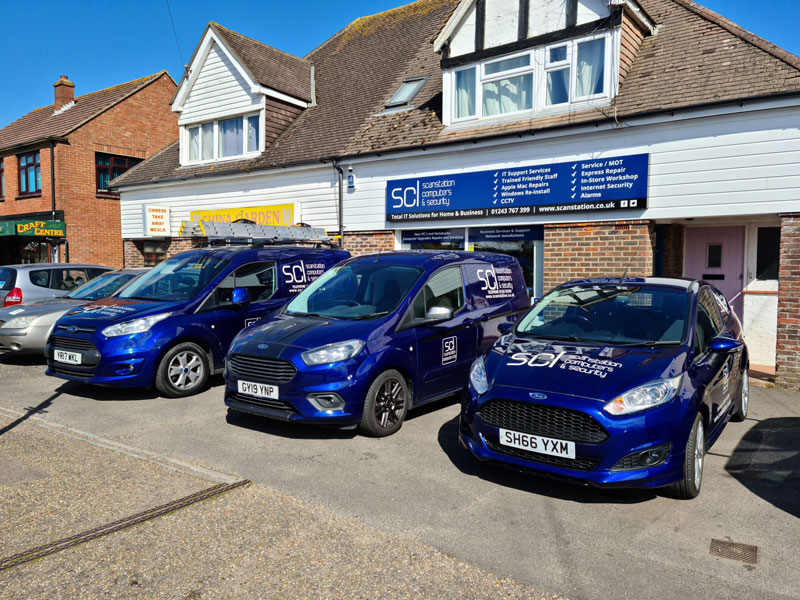 If you are in Lancing, West Sussex & need IT support, IT services or need to ask any questions about our service, please contact us.